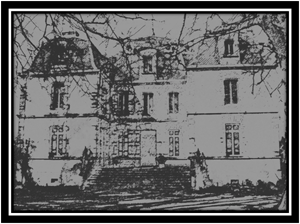 "castle in the field", Château d'Arzay has been built around 1880 buy a local architect Alfred Berruyer in place of an old glasswork.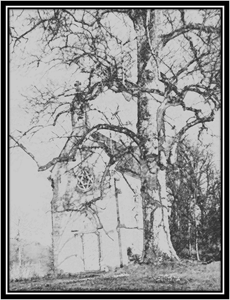 This area was famous for glassmaking because of the wonderful area of Bonnevaux with forest, fountains, streams, communication path which made the manufacture and transportation of glassware easy.
It's also the place of an old cistercien abbey 1117-1790 destroyed during French revolution. The cistercien monks helped to shape the local landscape so charming in respect of ecology.
Forest, ponds, are pretext of relaxing walks, fishing, picking flowers, or simply catch superb picture for pc screen saving.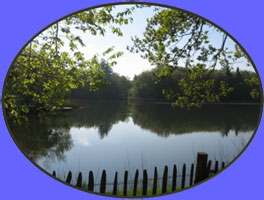 After one and half year restoring , serenity is back to the castle and you will be welcome in a refined g and calm surrounding which will allow you comfort and rest.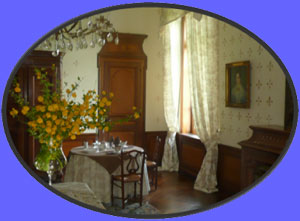 Neither TV nor noise, only song of night or day birds, of leafs of the centenarian trees to go with you. To give a good deal to discuss, to take a balneo bath , to read, to stroll, to be on the lookout for the "culs blancs", to look at stars far from stress. Rural Breakfast will be served in the large dining room or on the terrace in sunny periods.


Nearby "La côte Saint André" natal place of BERLIOZ with its summer festival, Vienne with International Jazz festival, Saint Antoine medieval abbey and village….

The caste is a non smoking place and ashtrays wait for you on the terrace
where you will be able to directly converse with birds or home cat.